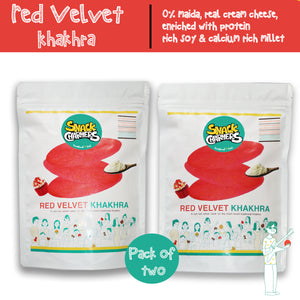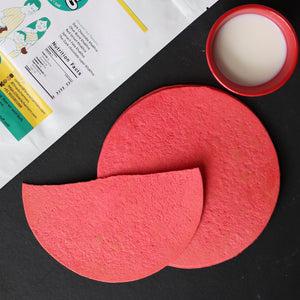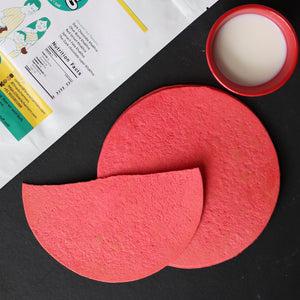 Snaximum
Red velvet khakhra
This sweet Red Velvet Khakhra (Pack of 2), blends in the authentic Khakhra with the much loved red velvet classic taste and tastes as good as it looks. Light on your stomach and easy to carry around, this makes the perfect on the go snack! 
Just 68 calories per serving. 100% whole wheat. 
Stays fresh for 6 months if unopened. Once opened, stays fresh for up to 10 days if stored airtight.
Find answers to FAQs (Frequently asked questions) here.