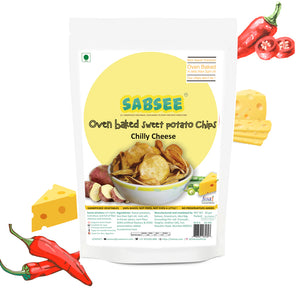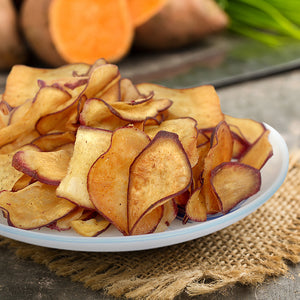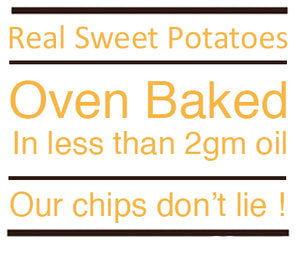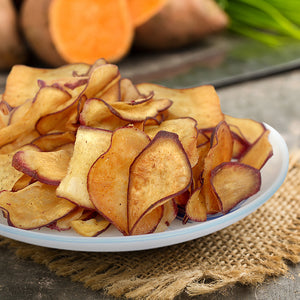 Snaximum
Oven Baked Sweet Potato Chips | Cheese Chilly | ₹150 (3 pack)
Handpicked sweet potatoes. Oven baked to crispy perfection. Perfectly spiced. #BakeinIndia. Amazingly addictive. Less than 2gm oil, healthy and nutritious. 
The best way to enjoy sweet potatoes! Sweet potatoes is one of the healthiest of vegetables, a great source of fibre and is believed to reduce the risk of diabetes and heart related ailments.
Store in cool and dry place in an airtight container. Remains fresh up to ten days.
Ingredients - Sweet Potatoes, oil, spicing and salt.
Find answers to FAQs (Frequently asked questions) here.
COD available. Card payment available.