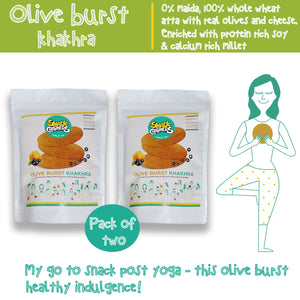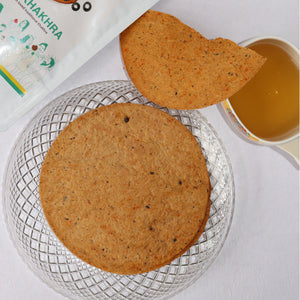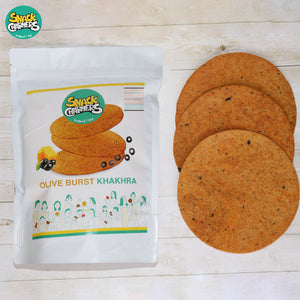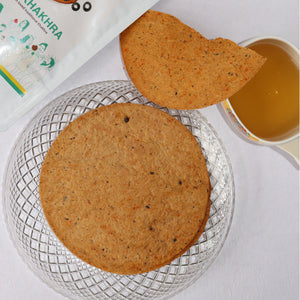 Snaximum
Olive Burst Khakhra
A burst of real olives along with a dash of rich cheddar cheese, spiced  with herbs, make up this uniquely delightful Khakhra (Pack of 2). 
A little Italian, a lot Indian, they are enriched with the goodness of protein rich soya and calcium rich millets. 
Perfect for anytime snacking, they come in a resealable vacuum packed freshness. With zero preservatives added and zero maida. 
Stays fresh for 6 months if unopened. Stays fresh for up to 15 days, once opened, if stored in a cool and dry container.

Find answers to FAQs (Frequently asked questions) here.