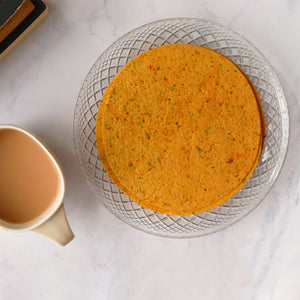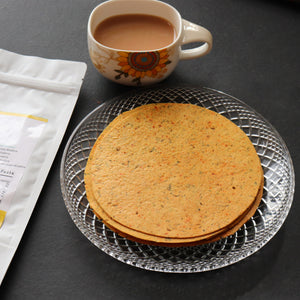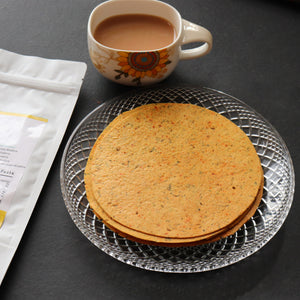 For all those who just want the good ol' Khakhra, made of good ol' Indian spices, but with some super healthy ingredients. 
The goodness of makhana flour, for the first time ever. The high protein of soya atta. The super healthy jowar (sorghum) and bajra (millet) atta and 100% whole wheat atta. 
A perfect anytime snack with just 60 calories per serving. 
Stays fresh for 6 months if unopened. Once opened, stays fresh for up to 15 days if stored airtight.
Find answers to FAQs (Frequently asked questions) here.