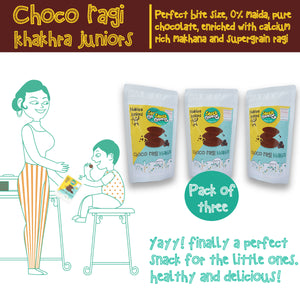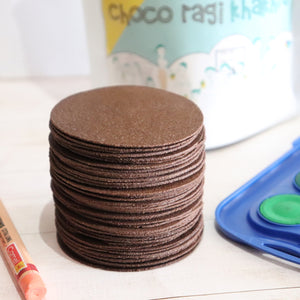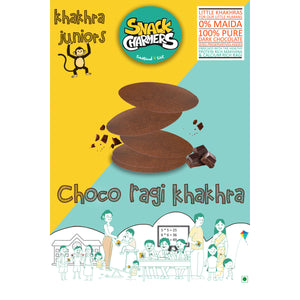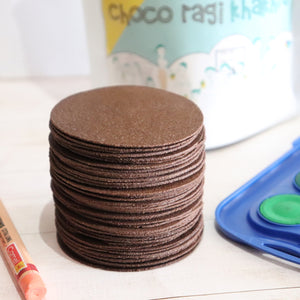 Snaximum
Choco Ragi Khakhra Juniors
This awesome indulgence is a rich, mildly sweet pure dark chocolate twist on the traditional Khakhra. Enriched with Ragi, a wonder-grain for children, and makhana, this is just a perfect snack for your little ones (Pack of 3). 
Called 'Khakhra Juniors' as they are lovingly made for children, they are a perfect bite size, high on taste, super high on nutrition,  and come in an easy carry, easy seal, nitrogen packed freshness. They are also ideal as a tiffin snack.  
Stays fresh for 6 months if unopened. Once opened, stays fresh for up to 10 days if stored airtight.
Did you know - pure chocolate is one of the BEST sources of antioxidants on the PLANET?
Find answers to FAQs (Frequently asked questions) here.