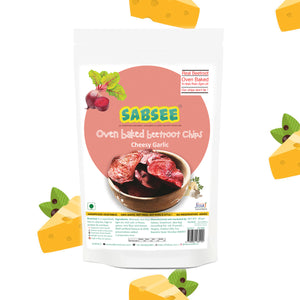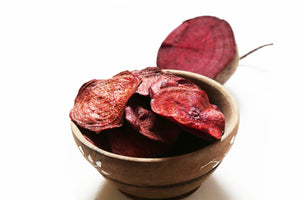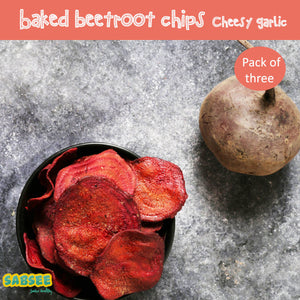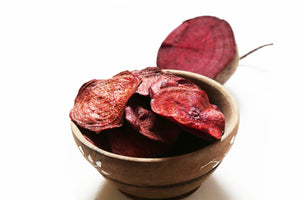 Sabsee
Oven Baked Beetroot Chips - Cheesy Garlic - ₹150 (3 Pack)
Real handpicked beetroot. Oven baked to crispy perfection (Not fried, not even a little). Perfectly spiced.  Highly addictive. Almost no oil, healthy and 60gm of nutrition on a pack of three. 
The baking process heats up the air around the product to cook, with almost negligible oil, retaining the nutrition value. 
Shelf life is 3 months if unopened and 5 days if opened and stored airtight. 
Ingredients - Beetroots, oil brush, salt and spicing. 
Find more flavours here -> Sabsee