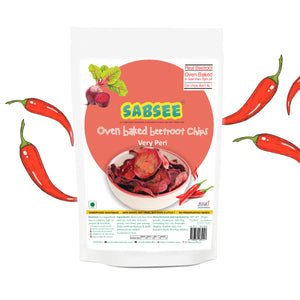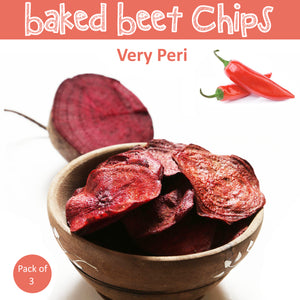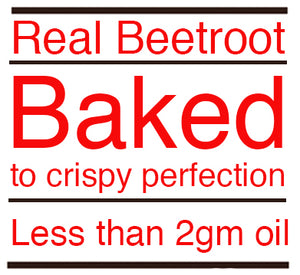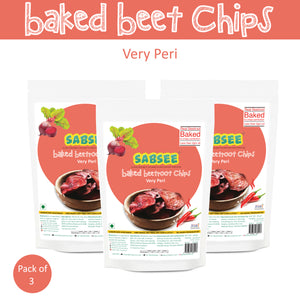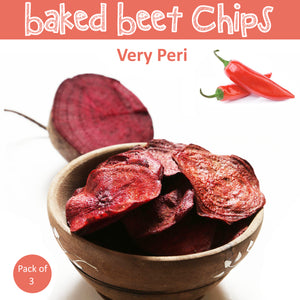 Sabsee
Oven Baked Beetroot Chips - Very Peri - ₹150 (3 Pack)
Handpicked beetroot. Oven baked to crispy perfection (Not fried, even a little!). Perfectly spiced in authentic peri peri.  Highly addictive. Almost zero oil, healthy and 60gm of nutrition on a pack of three. 
Beetroot, of course, is a superfood and one of the most nutritious and healthiest of vegetables.

Shelf life is 3 months if unopened and 5 days if opened and stored airtight. 
Ingredients - Beetroots, oil brush, salt and spicing.
The baking process heats up the air around the product to cook, with almost negligible oil, retaining the nutrition value while not adding to any unwanted carbs or fats. Striking a fine balance between between taste and health, baked chips give you wholesome, guilt free and nutritious snacking. 
Explore our other flavour here - https://sabsee.com/shop